Dr. Mark E. Neamand is a board-certified podiatrist who has been in private practice in Park Ridge, IL and on staff at Lutheran General Hospital, since 2002. He is a very dedicated, caring physician providing complete foot and ankle care for all ages. Dr. Neamand specializes in diabetic foot care, wound care, surgical and non-surgical treatment of diseases and disorders of the foot and ankle. He has performed over 5,000 surgical procedures ranging from routine elective foot surgery to major reconstructive surgery.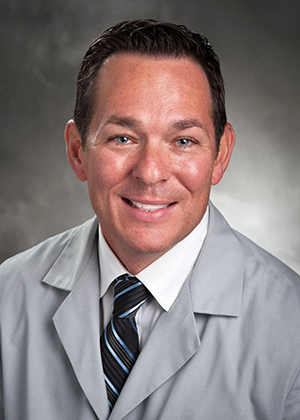 Dr. Neamand earned his Doctor of Podiatric Medicine degree from William M. Scholl College of Podiatric Medicine, affiliated with Rosalind Franklin medical school, in 1999. After four years of medical school, he graduated and was selected to receive a three-year post-graduate foot and ankle surgical residency. He spent his first year of residency at the North Chicago, V.A. medical center, where he trained extensively in diabetic foot care and limb salvage. The latter part of his residency was at Saint Joseph Hospital in Chicago, IL. There he spent two years training in rear foot and ankle reconstruction. He was chief resident at St. Joseph Hospital in his final year of training.
Dr. Neamand shared his expertise by teaching residents throughout his professional career and continues to do so at local hospitals. He also educates the public on proper care of various foot and ankle ailments including diabetic foot care at local community centers, nursing homes, senior centers, health fairs, and schools.
Dr. Neamand is married and has four children. He enjoys traveling and learning the Italian language.
Professional Status and Credentials
American Foot and Ankle of Surgery, Board Certified
Foot Surgery, American Board of Foot and Ankle Surgery
American College of Foot and Ankle Surgeons, Associate
American Podiatric Medical Association
CO2 and Pulse Dye Laser Certification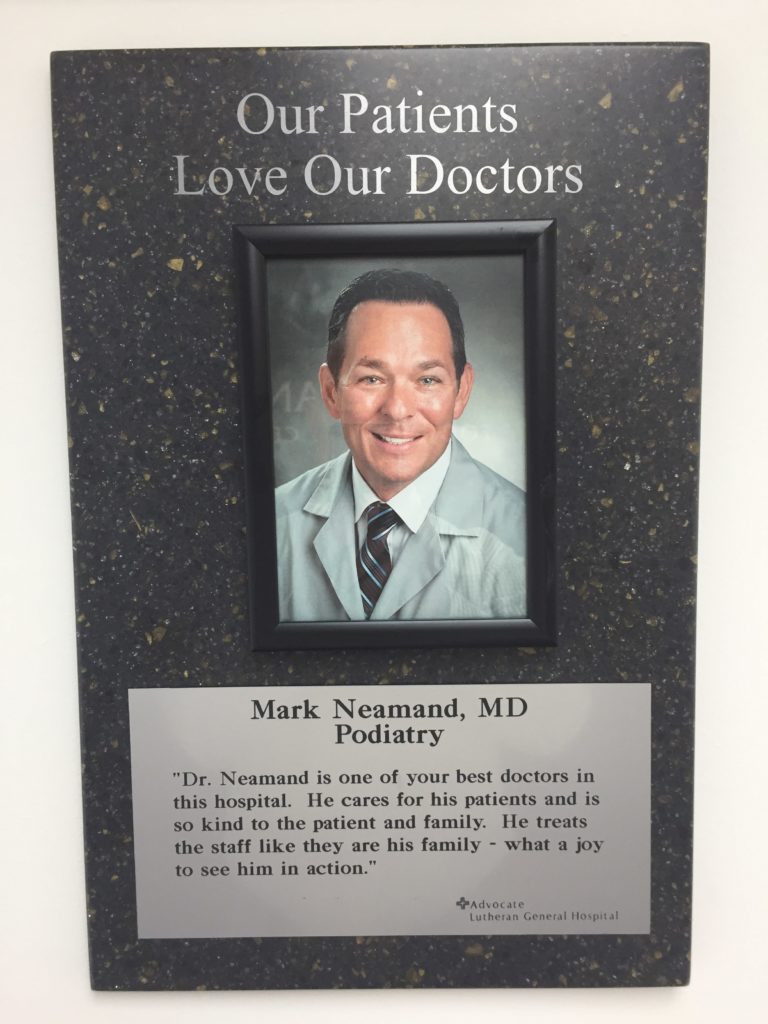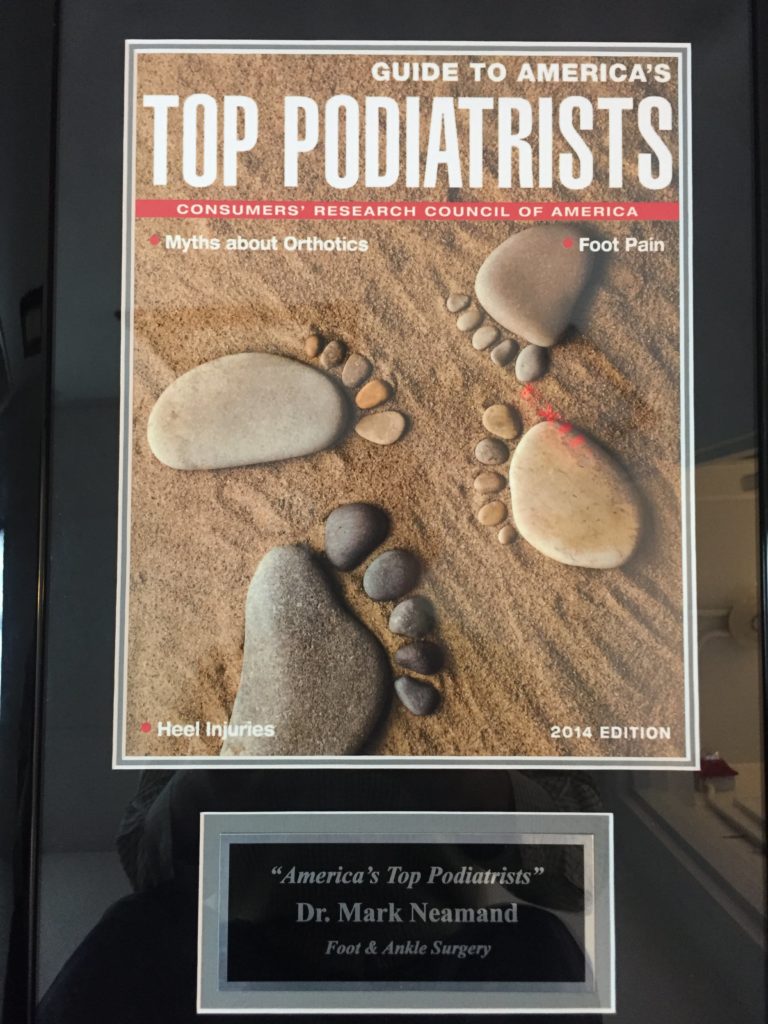 Hospital Affiliations/Surgery Centers
Alexian Brothers Medical Center
800 Biesterfield Road
Elk Grove Village, IL. 60007
847-437-5500
Advocate Lutheran General Hospital
1775 Dempster Street
Park Ridge, IL. 60068
847-723-2210
Alexian Brother Wound Care Center
800 Biesterfield Road
Elk Grove Village, IL. 60007
847-437-5500
Belmont/Harlem Surgery Center
Formerly Resurrection Surgery Center
3101 N. Harlem Avenue
Chicago, IL. 60634
773-889-2000
Golf Surgical Center
8901 Golf Road, Suite 100
Des Plaines, IL. 60016
847-299-2273
We are pleased to welcome Dr. Heidee L. Kalmar to Premier Foot & Ankle Center.  She brings with her over a decade of experience to the practice.  She is a board certified Podiatric Surgeon who has provided care to patients in the western suburbs of Chicago since 2003.  As part of a busy multi-specialty practice for the past 11 years, Dr. Kalmar worked with patients of all ages, and had the unique privilege of working with children on almost a daily basis, which is one of her passions.  Being part of a practice where she saw hundreds of patients per month, Dr. Kalmar was given the opportunity to encounter, diagnose and treat every foot and ankle pathology.

Dr. Kalmar is a veteran of the United States Army Reserves and served in Augsburg, Germany, during the Desert Storm War, as an operating room technician.  This solidified her keen interest in surgery while inciting her enthusiasm for podiatric medicine.  In 1999, Dr. Kalmar earned her Doctor of Podiatric Medicine from Dr. William M. Scholl College of Podiatric Medicine at Rosalind Franklin University School of Medicine and Science.

Upon her graduation from medical school, Dr. Kalmar completed a 3-year surgical residency program at the Jessie Brown VA Medical Center in Chicago, IL.  While in her residency, Dr. Kalmar was trained in foot and ankle surgery, with an emphasis on diabetic limb salvage techniques.

Today, Dr. Kalmar is honored and excited to bring her expertise to Premier Foot & Ankle Center.  She lives in Naperville with her two wonderful children.  She has been an active individual her entire life with a focus on running, weight training and nutrition.  Dr. Kalmar also loves to travel, read and contribute to her community by participating in the many local and international organizations where she donates her time and resources.